Schloss Restaurant
Perfected delicacies with a breathtaking view
In our famous Schloss Restaurant on the outskirts of Salzburg true culinary highlights take our guests on an epicurean journey of pleasure. Austrian specialties which fully rival the diverse selection of Salzburg cuisine; freshly caught fish from the on-site castle fishery; or the choice Austrian wines from the castle's wine cellar - our standard of perfect delights is apparent in every detail at the Schloss Restaurant with its legendary lake terrace.
Those who nevertheless would like to stop for a bite to eat somewhere else can discover the excellent cuisine at the restaurant of the nearby Sheraton Fuschlsee Salzburg. In the Restaurant Jagdhof or on sunny days on its terrace, Austrian specialties are served in a familiar atmosphere. The Osteria offers an authentic Italian Mediterranean atmosphere with a view of the golf course.


Opening hours summer (June - November):
Breakfast: 7.00 a.m. - 11.00 a.m.
Lunch: 12.30 p.m. - 2.30 p.m.
Dinner: 7.00 p.m. - 10.00 p.m

Opening hours winter (November - May):
Breakfast: 7.00 a.m. - 12.00 a.m.
Dinner: 6.30 p.m. - 9.00 p.m
EXECUTIVE CHEF JOHANNES FUCHS
An Austrian man entices our guests with his delicacies every day with a smile on his face and tells stories about his life at Lake Fuschl. Johannes Fuchs creates a modern cuisine that is top quality, whether it is regional, seasonal or international. Special produce from the surrounding region (including fish from Lake Fuschl and sheep's milk cheese from Abersee) and high quality, healthy olive oils and other oils are used in his cooking.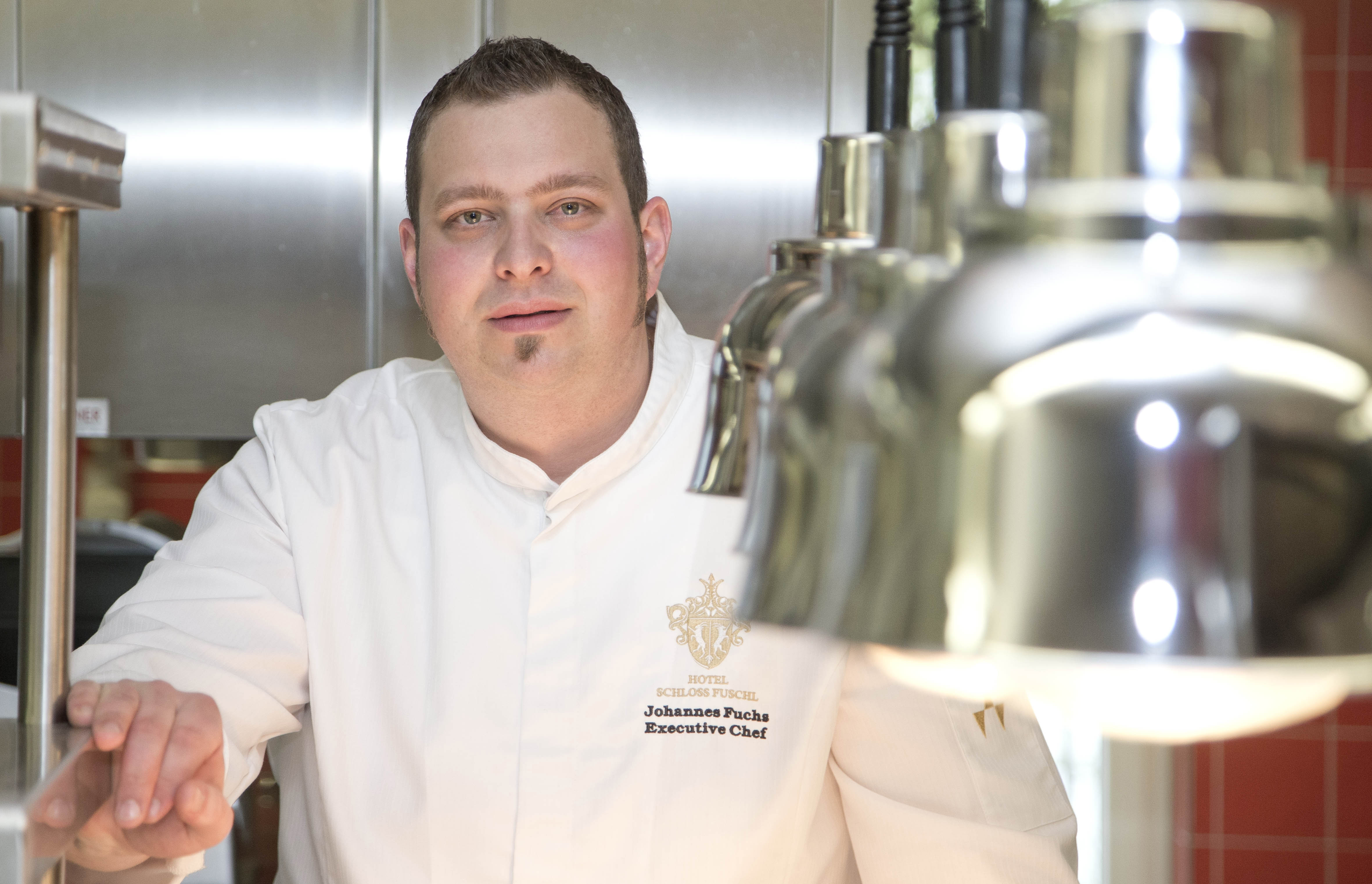 Chef Julian Schwamberger
Like our Chef's Facebook Page!